We offer a number of short to long-term work assignments in various fields: hospitality; light industrial; construction; administrative/clerical; commercial food-service; property management, and many other industries.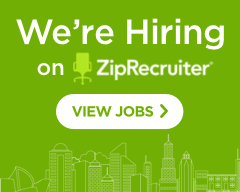 Colorado Springs Job Listings
$13 to $18 Hourly Job Description WANT TO WORK TODAY! BRING 2 FORMS OF ID! APPRENTICE PERSONNEL 3134 W. COLORADO AVE COLORADO SPRINGS, CO 80904
View Job Listing »
$14 to $18 Hourly Full-Time Benefits: medical, vision, dental Job Description Front/Back of House, Fry/Line Cook Needed Immediately Must pass Background and Drug screen Free Shuttle
View Job Listing »
 Colorado Springs is a wonderful place to work. You have the benefit of being in a competitive market, and learning from a lot of talented people. There are also great restaurants to choose from on your lunch break!
Apprentice Personnel has worked with many of the businesses and government contractors here in Colorado Springs for many years. We often have availability on the local military bases including Fort Carson, the U.S. Air Force Academy, Peterson, Schriever, and more. If you're interested in working at a military base or anywhere in Colorado Springs please fill out the form below and let us know what your experience.
We also have working relationships with many of the local businesses in Colorado Springs that range in industry from the food service to construction to hospitality, and more. These businesses are looking for talented and motivated people just like you! You can see some of our jobs and orientations on our Facebook page here.
So if you're looking for jobs in Colorado Springs, regardless of the industry, we can help make connections. To apply, please fill out the form below and upload your resume before submitting. Your resume will be submitted to our Colorado Springs office.
To apply, simply fill out the form below and upload your resume before submitting. 
If you would like to come in and fill out an application in-person bring two forms of ID like a drivers license and social security card. Here is the map to come visit us.